Kansas City's
Favorite
Comfort Food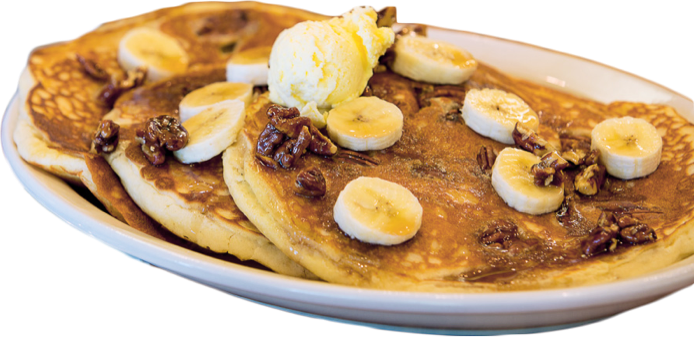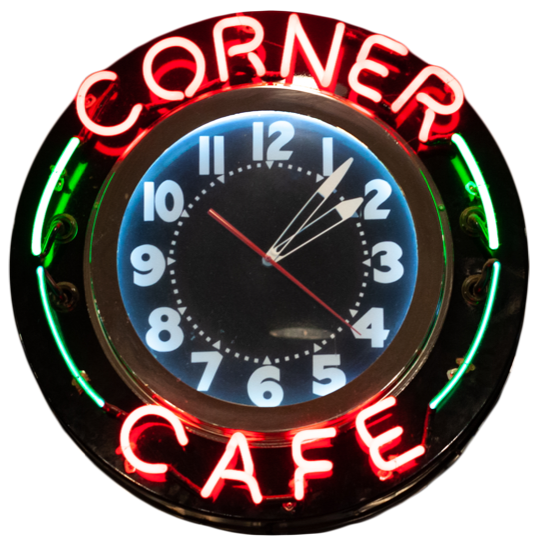 +
Corner Cafe Neon Clock
Although Ed and Kathi wanted the restaurants to feel like a home away from home, they also loved the bustle of the old diners. The counter and its surrounding area were the perfect area to make this come to life. And what does every diner need, but a round, neon clock! Ed and Kathi worked with a local business to have the first "Corner Cafe" clock created and now all 3 stores tell their time by the neon clock that hangs over the serving window.
our
story
In 1983, Ed and Kathi Rule opened a 40-seat cafe that served breakfast and lunch, Monday through Friday. They had never been in the restaurant business before, but always felt they knew what good food was about. There was a lot of learning in the early years with daily specials written on the front windows and chalkboards. Biscuits and gravy, cinnamon rolls, fried chicken, chicken and noodles, meatloaf and tenderloin sandwiches became staples of our "home cooking" menu which has now expanded to include many more items.
Kind words from our "extended family"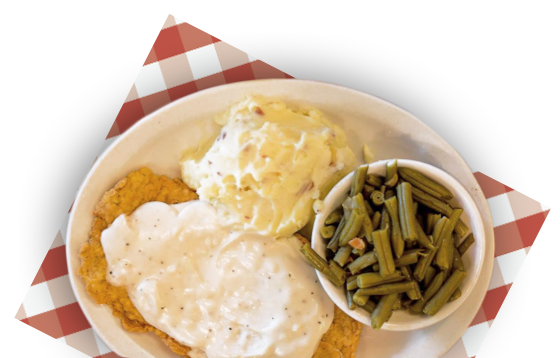 Corner Cafe has been a part of my life for years now and I got to hand it to them. Their food and service is The Best...
- Carolyn G.
Love, love, love this place! Have been several times for breakfast, lunch and dinner. Excellent service from all staff : reception, waitresses, kitchen staff, etc. Food is homemade and fresh. Worth every penny and more.
- Diana T.
Thick slices of corned beef on the rueben were good. Hubby enjoyed the chicken-fried chicken. And of course couldn't leave without the sticky cinnamon roll with pecans. We waddled to the car afterward.
- Bonnie W.
Good was just as good as it always has been. Our server was great and very attentive. Never have bad service when you go.
- Amy M.
Great homestyle food. The chicken tenders were very tender and great homestyle BBQ sauce. Wife liked the chicken fried chicken. Great diner!
- Michael M.
world famous
cinnamon rolls
Homemade with cinnamon and buttery goodness spiraled together, they're big enough to share, but we won't tell anyone if you aren't in a sharing mood!