Kansas City's
Favorite
Comfort Food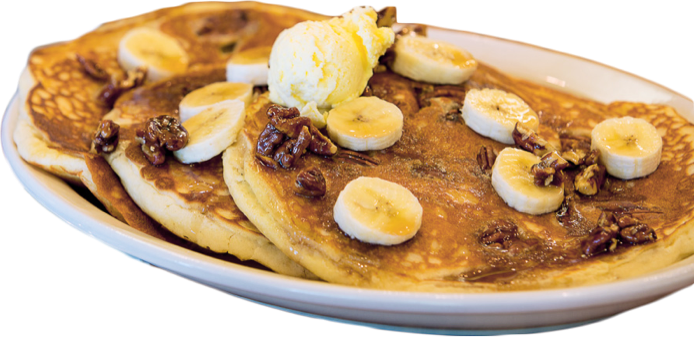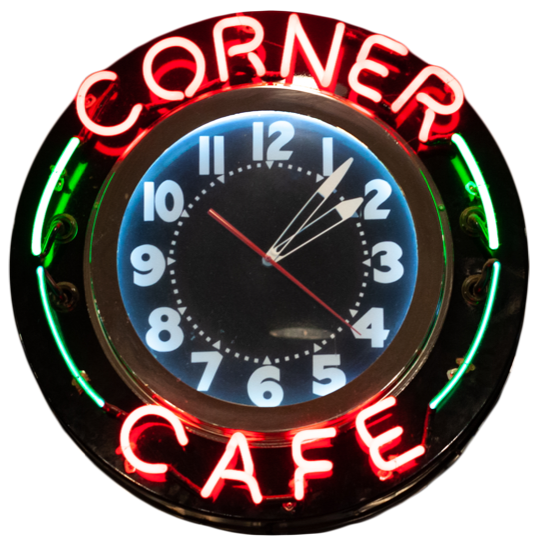 +
Corner Cafe Neon Clock
Although Ed and Kathi wanted the restaurants to feel like a home away from home, they also loved the bustle of the old diners. The counter and its surrounding area were the perfect area to make this come to life. And what does every diner need, but a round, neon clock! Ed and Kathi worked with a local business to have the first "Corner Cafe" clock created and now all 3 stores tell their time by the neon clock that hangs over the serving window.
our
story
In 1983, Ed and Kathi Rule opened a 40-seat cafe that served breakfast and lunch, Monday through Friday. They had never been in the restaurant business before, but always felt they knew what good food was about. There was a lot of learning in the early years with daily specials written on the front windows and chalkboards. Biscuits and gravy, cinnamon rolls, fried chicken, chicken and noodles, meatloaf and tenderloin sandwiches became staples of our "home cooking" menu which has now expanded to include many more items.
Kind words from our "extended family"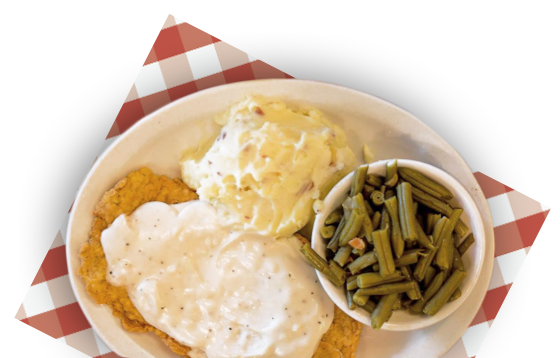 My daughter and I came here for dinner after a mother-daughter day, and everything was amazing. Dinner was delicious, and we of course had to try the cinnamon rolls! I'm not exaggerating when I say they were the best cinnamon rolls we've ever had! So yummy.
- Julie R.
I had the chicken fried chicken, mashed potatoes and corn. It was delicious!! There was so much food I had to have a doggie bag. We had never eaten here before. We will definitely go back. Our waiter was very polite. The restaurant was clean also.
- Linda G.
Food was Great! The waitress was Wonderful and I Love the decorations!
- Sheree R.
Stopped in for a dessert with the family. We were greeted by the overwhelming smell of cinnamon rolls, which smelled awesome. We settled on apple pie, a scoop of ice cream, and a coffee. Perfect end of the evening. I would recommend!!
- Kasey H.
First time eating here and this place is lights out on everything! Service is wonderful, staff is friendly, orders are accurate, food is hot, and the menu choices are great! I had breakfast and dinner here in the same day and it was delicious!! Thanks again! A++++
- Hannah T.
Very local, very good food! You have to try this place! I've done breakfast, lunch, and dinner here and it's all good. All day breakfast. And try the cinnamon roll...yum! Homemade pies. Soooo yummy...
- Ray C.
There was a little wait time but not too long. We had a good waitress really friendly . The food was great. Overall a good experience. I would go there again. I would also recommend it to all my friends. 5 stars!!
- Troy R.
world famous
cinnamon rolls
Homemade with cinnamon and buttery goodness spiraled together, they're big enough to share, but we won't tell anyone if you aren't in a sharing mood!